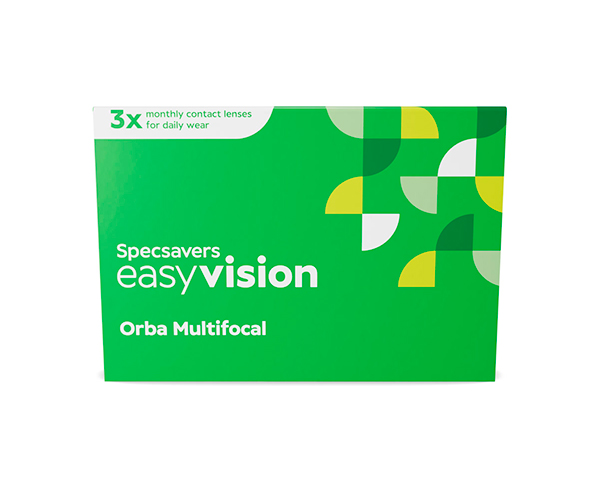 Delivery information
Delivery time can vary by lens type - select your prescription to see an estimate for your order.
No quibble, no fuss guarantee.
If you have any problems within 100 days of purchase, we'll put them right.
Details
easyvision orba multifocal – reusable contact lenses. These Specsavers manufactured lenses use silicone hydrogel material which allows more oxygen to reach your eyes providing a comfortable wearing experience even over long wearing times, provides accurate vision for all distances and excellent comfort throughout the day.

Available now at great Specsavers value for money prices.