Innovation that makes hearing effortless
Phonak Belong hearing aids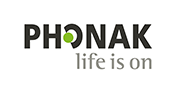 Phonak Belong hearing aids - fully automatic, effortless listening everywhere
Our Phonak Belong hearing aids, with new AutoSense OS, are designed to seamlessly adapt to sounds wherever your day takes you.
AutoSense OS is really smart technology. It analyses the sounds around you every 0.4 seconds and can identify whether you're in a noisy resturant, car, concert hall or at home. It then draws upon multiple features and blends them to create over 200 distinct settings that precisely match your sound environment.
Without having to adjust your hearing aids manually, you can enjoy unmatched hearing performance and sound quality.
Because two ears hear better than one
When it's noisey around you it becomes difficult to understand what is being said. For AutoSense OS to work effectively, it utilises Binaural VoiceStream Technology™.
Of course, two ears hear better than one and this doesn't change when you wear hearing aids. Binaural VoiceStream Technology is designed to tackle challenging listening situations by stimulating what the brain does with sounds from both ears.
Linking both hearing aids ensures that you benefit from hearing speech in both ears, especially in a noisy environment, on the phone or when you can't be face-to-face with the person chatting to you.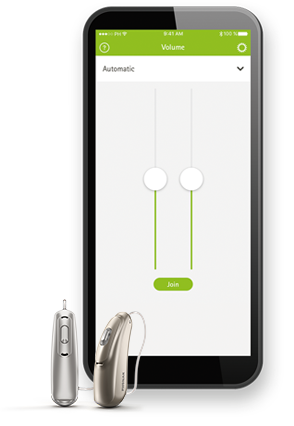 New Phonak Audéo B-Direct

Hearing aids that connect to your mobile phone
Now you can answer your mobile phone* through your hearing aids. New Phonak Audéo B-Direct hearing aids feature cutting-edge technology and built-in microphones that make phone conversations truly hands-free. So you can experience all the features of Phonak Belong hearing aids, with an added, innovative benefit.
You can also adjust your hearing aids directly from your smartphone with the new Phonak Remote app.
*with Bluetooth® 4.2 wireless technology and most older Bluetooth phones.
Phonak Belong BD50
Phonak Belong BD70
Phonak Belong BD90
See our full list of prices for our range of great value hearing aids here
More hearing performance in situations where you need it the most
Understand more in noisy environments
By zooming in on a single voice in a noisy environment Phonak Belong provides a 60% improvement in speech clarity - compared to those without hearing aids.
Better speech understanding
Thanks to the automatic selection of the best settings for everyday listening situations, Phonak Belong boasts 20% understanding.
Hearing in car
Compared to prior technology, Phonak Belong offers a 37% reduction in effort when listening to conversations in the car.
Hear quiet voices
With the newest products, Phonak Belong customers reported a 10% improvement in soft speech understanding.
Natural music experience
If you're a music lover, Phonak Belong is also a top rated hearing aid for music sound quality.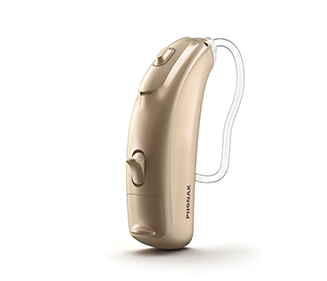 Phonak Belong 30
,

Phonak Belong 50

,

Phonak Belong 70

and

Phonak Belong 90

.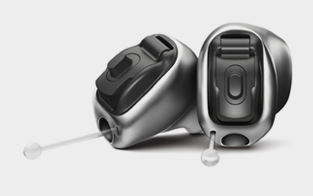 Phonak
have also created their smallest custom hearing aid

- Belong-Titanium.

Made from medical grade

titanium

, it is

discreet, durable,

and

lightweight.
Phonak Belong 70
(inc. Titanium) are


Phonak Belong 90

(inc. Titanium) are
Remember, our hearing aid prices always include: