Should've gone to Specsavers, but couldn't? Now we'll come to you
Our home visit service provides eyecare for anyone who is unable to attend one of our stores because of illness, disability or age.
Specsavers home eye tests are carried out with the same care and attention as in one of our stores and may be free if you are entitled to PRSI treatment benefit or have a Medical Card.
Ask our staff for an application form to claim your free Medical Card cover or to arrange PRSI preapproval. Private patients can also benefit from high standards of care in the comfort of their own home.
You can request a home visit for yourself or on behalf of someone else and we can visit customers in their home or care home. The process is simple; our qualified and experienced 'mobile opticians' will visit at a time that is convenient for you.
Before your test, they'll always call ahead to make sure that you're still happy for them to visit and, while they're with you, they'll do their utmost to ensure that they cause as little disruption as possible.
Specsavers value and choice at home
If your eye test shows that you need new glasses, you'll be able to choose from the same frame ranges and the same offers that you'd find in our stores.
We'll use Digital Precision Eyecare, our revolutionary new technology, to ensure your glasses fit correctly and you may even be eligible for a free pair of glasses funded by your Medical Card. Our opticians will be able to give you more information when they visit.
* Subject to eligibility. To find out whether you qualify for a home eye test, call 1800 945 155, or click here.
Eyecare at home made simple

1
Request a
home eye test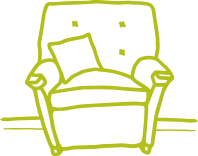 2
Optician conducts
an eye test at home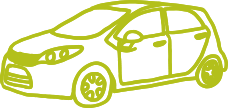 4
Glasses delivered to your home
A huge range of glasses to choose from
If your eye test shows that you need glasses, you'll be able to choose from 180 styles during your home visit. Or there are hundreds of other Specsavers styles to choose from, if you prefer.
Request a home visit