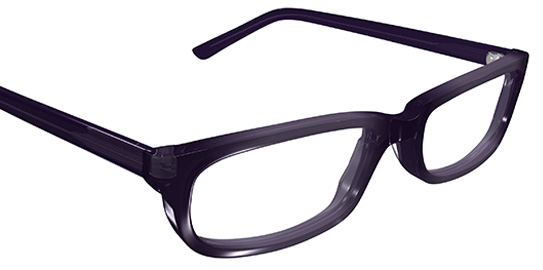 Leona - €29
Dark, charcoal grey in colour, this smaller sized feminine frame will flatter many different skin tones and will not look as heavy as jet black. It's a really simple shape that will subtly lift the corners of the eyes, in appearance, with a similar effect as a flick of eyeliner.
SKU 25634532
View our full range of petite women's frames.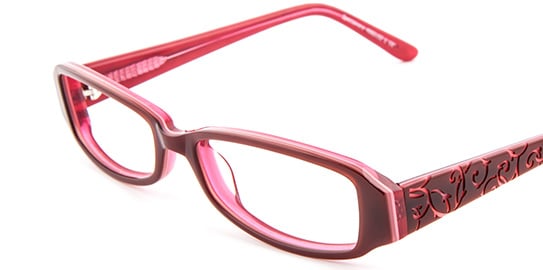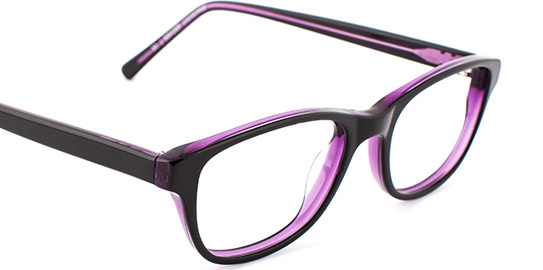 Pipa - €59
An ultra-cool, dual-coloured, acetate plastic frame with a sleek black front and exterior, beautifully contrasted with a playful pink interior. This is a funky, comfortable frame that is both classy and fun.
SKU 25663587
View our full range of petite purple frames.

Designer brands
Love designer labels? The petite range includes popular designs from well known fashion houses like Karen Millen, Roxy and Red or Dead.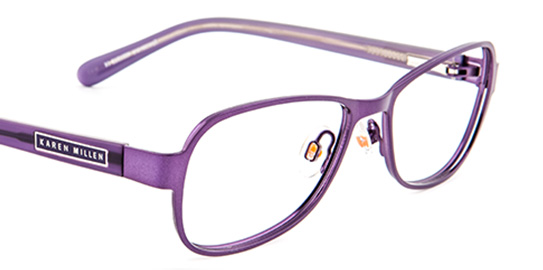 Materials
Our petite glasses are made in a range of materials, including plastic, metal, stainless steel and titanium. If you have a preference for what your frames are made of, search by materials to find the perfect pair.
SKU 25437652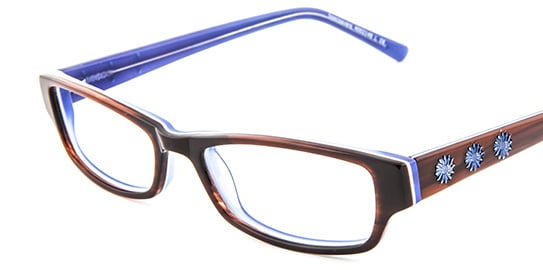 Complementing your best features
When you have a petite face or a small head, it is important to find a frame that doesn't swamp your facial features but still reflects your personality and style. Try to choose a frame shape and colour to complement your face shape, complexion, eye and hair colour. Not sure what works for you? Visit our style advice section for useful pointers. Remember, our in-store experts are on hand in your local store to help you find the perfect petite frame.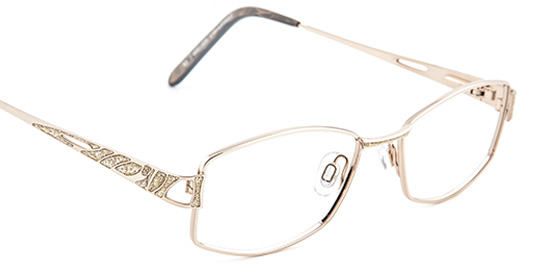 Price
Alternatively, you can refine your search by price if you have a set budget in mind. With stylish petite frames starting from just €29 a pair and designer frames priced from €149 to €199, there's something to suit all tastes and pockets.
SKU 25439502