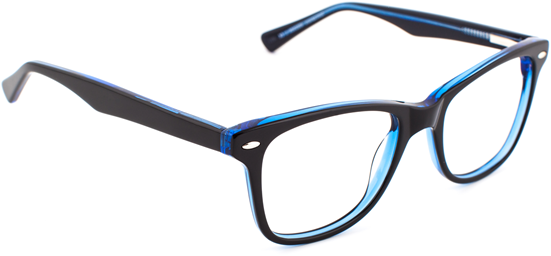 Cherry - €129
This is the perfect example of successful, refined design. When vintage inspiration is given a contemporary twist with modern materials, new colours, and subtle improvements to the shape, the results can be magnificent. This ladies' black and blue frame is a style diamond. Flex hinges add to the comfort and durability of frame.
SKU 25665130
View our full range of women's blue glasses.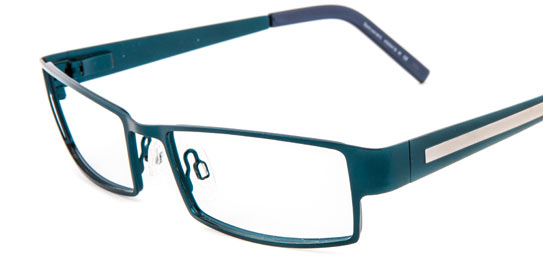 Dexter - €129
This men's metal frame has an angular front and is great for flattering round faces or rounder features. The arms have a striking silver layer of metal which contrasts with the petrol blue colour of the frame.
SKU 25060997
View our full range of men's blue glasses.