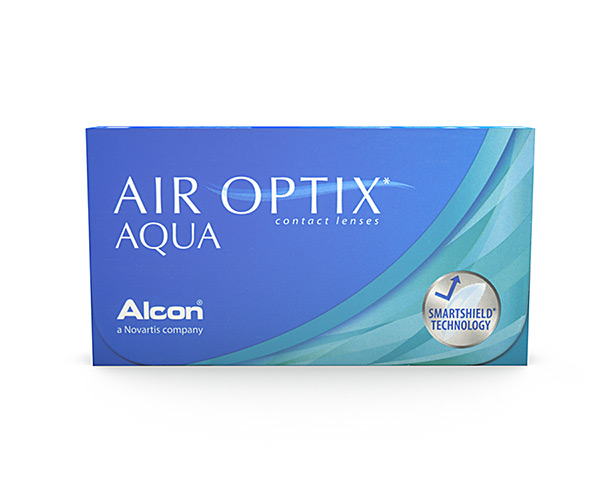 Delivery information
Delivery time can vary by lens type - select your prescription to see an estimate for your order.
No quibble, no fuss guarantee.
If you have any problems within 100 days of purchase, we'll put them right.
Details
Ciba Vision Air Optix Aqua monthly disposable contact lenses are claimed to give up to 5 times greater oxygen transmissibility than traditional contact lenses
Made from silicon-hydrogel to increase oxygen transmission allowing longer and more flexible wearing times
Treated with biocompatible plasma to resist deposits and give better surface wettability for improved comfort and clearer vision
Ciba Vision Air Optix Aqua is one of the most popular and comfortable monthly contact lenses currently available.
At Specsavers, you'll find our prices make it pretty popular too!